I hope this finds you well, and makes your mouth water as much as mine did as I was writing it! Another great wine producer is about to walk its way into your life. Read ahead with caution, as nothing will make you crave a glass of wine with so much fervor like this. This will be an explanation of what to expect, what to love, and an understanding of Golden Age Wine's relentless effort to bring the wines we drink most often into the limelight. :)
The vines at Adegas Guímaro have been cultivated since the times of ancient Rome, and are currently being farmed by Pedro Rodriguez along with both of his parents. Pedro has, in not so recent times, taken the lead at the winery and has been creating some masterful representations of local varietal wine, which elegantly display the unique terroir of the Ribeira Sacra. Guímaro as a wine producer is one of the powerhouses of Galicia and has not only stolen my heart but the hearts of all those that have had the honor to put any of their delectable wines to their lips. You may ask, "What makes this stuff so special?" I happen to be the perfect person to ask, and I would love to answer this question!
Guímaro has been a proponent of terroir and their return to native, heirloom varieties since the beginning of Pedro Rodriguez's reign over the operations at the winery and their winemaking practices. They have been using classical techniques passed down from generations that make end products reminiscent of the best of the best from highfalutin sites found in Burgundy and the Northern Rhone. Drinking wines made in these ways leads the drinker to feeling not only as if they have never had anything like it, but that all these feelings are something to seek out in the future, a thing the people of Galicia, where Guímaro is located, have a long, rich, and sadly not so unique history involving colonialism. While the Galician people were under the reign of foreign nations, the locals held an uprising against the nobility with whatever they could muster. With their successive losses in battles, their spirit never faltered, and they later called themselves "Guímaros," which in the Gallegio tongue means 'rebel'. The Guímaro wines lift that label of rebel high as they intentionally work towards revitalization of their lands. The suppression of these people and the subsequent changes made to their culture and lands have only given Pedro more of a reason to seek out the heirloom varieties that once made the Ribeira Sacra what it was. Pedro has tended the fields with a goal of returning the vineyards back in time. He has focused on planting sustainably and traditionally with the grapes that would have been growing at the times of those revolts.
These beliefs and commitments to being oneself fit perfectly into the Golden Age Ethos. Any chance we can to put the spotlight on people, places, or things that make us proud to be an outlet for brilliant winemakers, we'll take! Guímaro is no exception. The dedication Pedro has to his farming practices and our shared beliefs in expressing native varieties through wine is something to admire. Pedro has since planted his most recent and highest elevation site, A Ponte, in 2010 with the intent to further return to the traditional wines of the region. These heirloom varieties are slower to ripen and offer more freshness and acidity to hotter vintates, giving the wines some more vibrance in youth while also maintaining the high stability of wines in the cellar. Most notably the Finca bottlings, using predominantly Mencía and other varieties that are native to the Ribeira Sacra to make more site specific bottlings. The grapes that were growing in the region 100s of years ago are the ones that have been found to fare the best. Along with the continuing changes in the climate facing the wine world, the people at Guímaro find it important to continue cultivating not only the grapes, but the traditions that have been passed down over the centuries. This commitment to the land and to the traditions of the area are so obviously felt in the wines he makes. Many hands have touched the vines found throughout this part of Spain, but there is no doubt that the people at Guímaro will go down in history.
At this point, if you haven't heard my tender, yet EXTREMELY alluring voice talking about my favorite producer at Golden Age, then you have not been around me often enough. Guímaro has been a long-standing love of mine since as far back as I can remember, having been one of the first wines that I purchased myself because I thought it was so compelling. Fast forward almost three years and I still can't shake my love and admiration for this producer. This producer makes the wine that I want to drink and can drink in any situation. If it's hot out and I'm looking for an amazing bottle of white wine to relax by the pool or on the beach, nothing will beat their Godello Blanco. Maybe I am planning a spicy dinner date, then I'll be grabbing the Finca Capelinos, and when payday seems so far away, their base bottle of Mencía always feels like home.
—Since my first days at Golden Age, I have seen the Spanish section of our store flourish, which now includes more additions of Guímaro on the shelf. We had only four different bottles by them, and now we almost have all they offer. I would love to take some credit for this expansion, but it is truly with the support of the people who come in and listen to us ramble on about our current infatuations to which I owe this growth. Let me personally thank you all for continuing to trust our opinions, but know this – this whole Guímaro thing is no passing fad. Guímaro will outlive us all!
'Til next time, Noah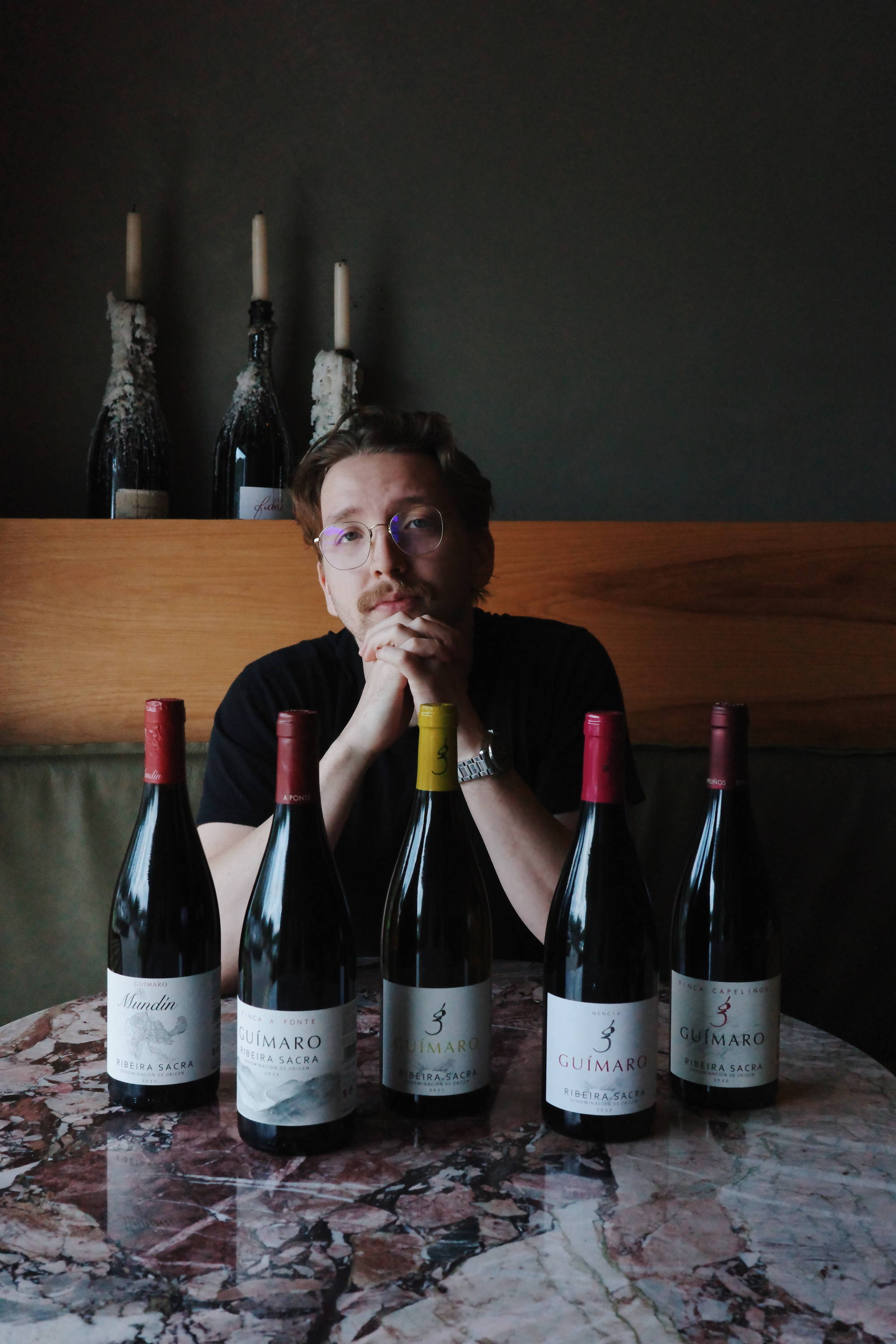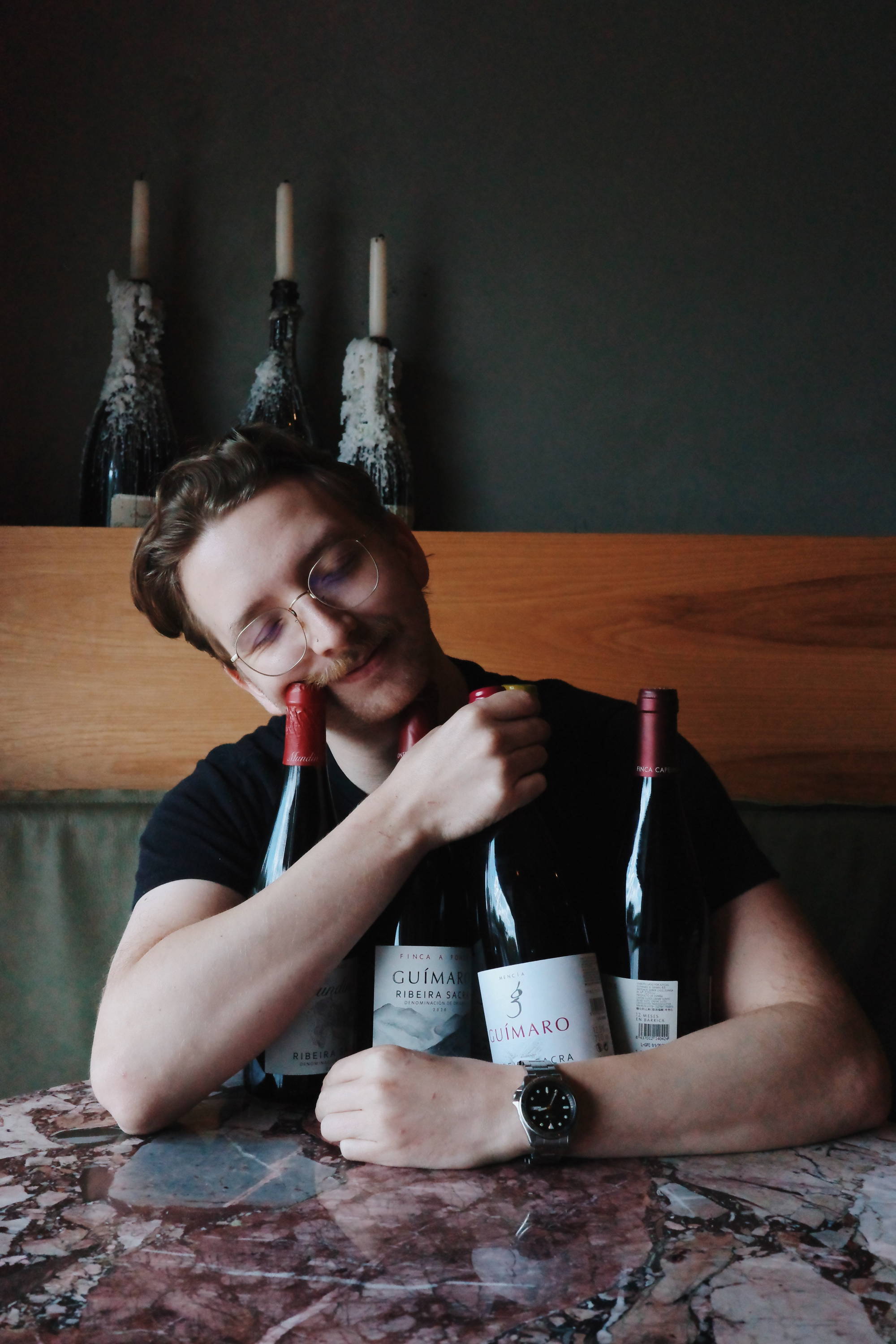 Continue reading